VALVESBUTTERFLY VALVEBALL VALVEGLOBE VALVEGATE VALVESCHECK VALVESPRV (PRESSURE REDUCING VALVE)DIAPHRAGM VALVESSAFETY VALVEAIR RELEASE VALVENEEDLE VALVEPLUG VALVESACTUATOR VALVE AUTOMATIONDUAL PLATE CHECK VALVEKNIFE GATE VALVEBALANCING VALVEPISTON VALVESTRAINERS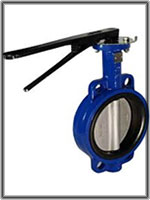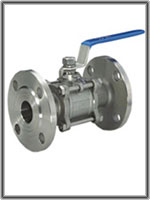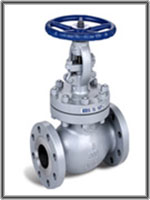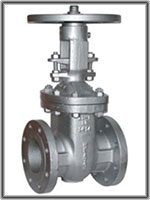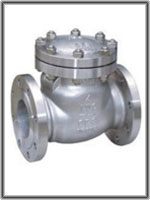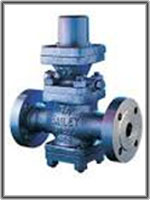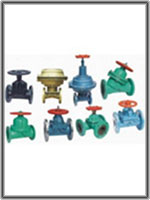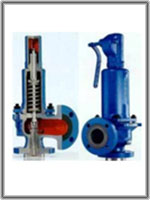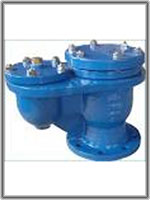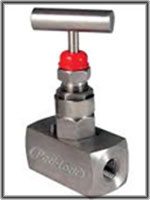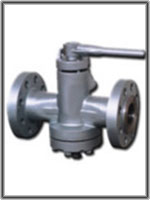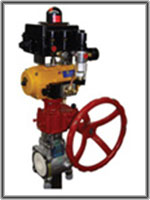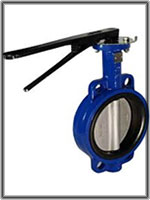 We are engaged in providing our clients with a wide assortment of Butterfly Valve. We procure these products from the reputed vendors, who fabricate these using superior quality raw material and cutting edge technologies at their unit. Products offered by us are in great demand in the market for various industrial works and are known for their:
Robust construction

Durability

Easy maintenance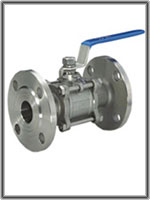 Ball valve is a valve with a spherical disc, the part of the valve which controls the flow through it. The sphere has a hole, or port, through the middle so that when the port is in line with both ends of the valve, flow will occur. When the valve is closed, the hole is perpendicular to the ends of the valve, and flow is blocked. Ball valve dealers in Bharuch well as entire world including India, Asia, US, UK and AU.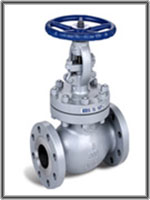 We hold expertise in offering a qualitative range of Globe Valve. For the best results, these products are provided with internal seat construction and are useful for flow control or on/off isolation of fluids. These products are procured from the reputed vendors of the market.
These are available in different patterns such as
Straight

Oblique

Angle

Needle patterns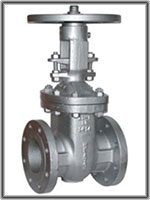 Available with us is a superior quality range of Gate Valves, which is widely used in various industrial and domestic applications. We procure these from the reputed vendors, who make use of superior quality raw material in the entire production process. To cater to the diverse requirements of the clients, these are provided in following types:
Industrial gate valves
Gate valves
Bolted bonnet type gate valves
Stainless steel gate valves
Carbon steel gate valves
Flexible wedge type gate valves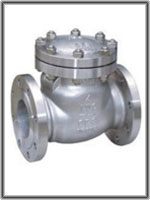 These Check Valves are deemed best and are procured from reputable vendors. They produce these valves with advanced finishing technique for assuring durability. Offered to our clients in guiding valve type structure, our range has an integral slot throttle structure for smooth operations. We offer this efficient and reliable array to the customers at market leading prices.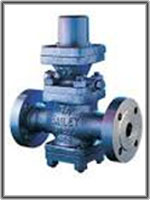 Our esteemed clients can avail from us a quality approved range of PRV Valve, which provides protection for irrigation system. These are manufactured by our vendors using superior quality aluminum and stainless steel, which ensures durability and corrosion resistance. Oil tempered and oil spring facilitates responsive operation for this individual pressure range.
Features:
Easy installation

Low maintenance

Reliable functioning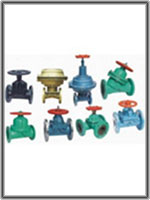 A comprehensive range of Diaphragm Valves is also offered by us for our prestigious clients. By providing these products, we have carved a niche for ourselves in the market. These are manufactured by the vendors using all the latest tools and machines that help us in providing a defect free range to the clients. We also have huge stock that allows us to meet the bulk requirements of the clients within the committed time.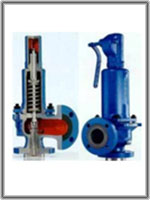 Our clients can avail from us a comprehensive range of Safety Valves. These valves are used for releasing excess of a substance from boilers, reactors or other system to prevent explosion. Our range of Safety Valves finds its vast application in nuclear power, pharmaceutical, oil and gas, sugar and other industries for providing protection against excess air, gas, liquid, vapor or steam.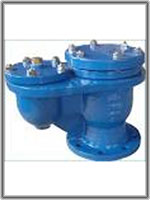 Air Release Valves, or Air Relief Valve function to release air pockets that collect at each high point of a full pressured pipeline. An air release valve can open against internal pressure, because the internal lever mechanism multiplies the float force to be greater than the internal pressure. This greater force opens the orifice whenever air pockets collect in the valve. Air Release Valves are essential for pipeline efficiency and water hammer protection.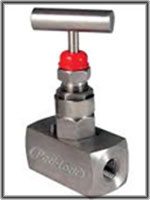 We offer a varied range of Needle valves made out of quality raw materials. These are precision engineered valves which are available in various shapes and sizes with us. Our range is used at high pressure areas where the flow needs to be controlled.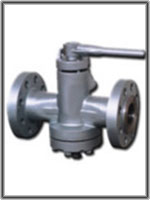 Our clients can avail Plug Valves that cater to the needs of heavy engineering and automobile industries. Easy to install and reliable, the valves are demanded by clients across the globe. We ensure that the products are at par with international standards and offered at industry leading prices.
Solving our customers Valve Automation Challenges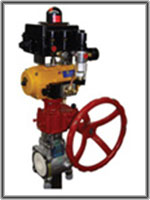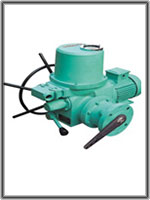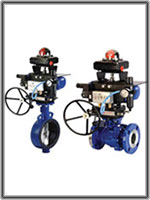 For the last one decade we are satisfying the full spectrum of valve automation requirements for Emergency Shutdown (ESD), On/Off, Control, and specialty applications. Engineered, crafted, and tested in-house by the OEM, VENUS offered valves, actuators, controls, and accessories are standardized to allow common components to be used on different assemblies thus saving customers money and space.
Whether the customer requires pneumatic, hydraulic, electric, or gas-hydraulic valve automation products and services, we have the solution. We have tie-up with leading Actuator and accessory manufacturers like EL-O-MATIC, AUMA, ROTORK, SDTORK. We have a state of the art facility to assemble and fix the actuators and assemblies on the Valve as per clients' customized requirement. So we can solve automation challenges with industry-proven brand actuators – like EL-O-Mati TM, SDTORK, ROTORK, AUMA.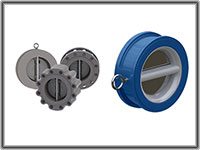 Dual Plate check valves are most preferred over swing type check valves due to its various features like-light in weight, slimmer and can be used in any orientation & silent working.
It is designed as per API 594/API 6D and testing as per API 598.The valve is most suited for the application where there is constraint in space, weight and water hammer. The water hammer is basically more prevalent in bigger sizes for more than 200mm.
Dual plate chekc valves are available in different types as follows:
Butt weld type
Double flange type
Hub end type
Solid Lug type
Wafer type
Technical Specifications:
Body:CI/CS/SS/ALLOY
Sizes:50 mm to 600 mm
Pressure rating:150#,300#,600#,900#,1500#
Disc:Gun Metal/CS/SS/Alloy
End Connection:Wafer End, Wafer Lug End, Flanged End
Temperature:-190° C to 760° C
Typical Application:Sugar mill,Marine & Mining,Distillery Plant,Fertilizer Plant, Pulp & Paper mill,Industrial Chemical Piping,Oil, Gas, Petrochemical Plant,Textile and Process industries, Thermal and Nuclear Power Plant.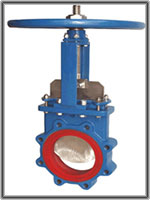 Knife valves are used in the systems that involve slurries or powders. Primarily they are used for on and off purposes; whether or not the slurry or powder flows or not. A knife gate valve can also be used for fibrous material because it can cut through to close the valve.
Knife edge gate valve is one of the specific designs among industrial valves and generally are Uni-Directional design with solid cast single wafer, full lugged, two lugs and flanged type body, renewable seat type, rugged stainless steel gate on both sides and smooth operation. Various trim options are available on gate & seat ring.
Technical Specifications:
Type:Uni-directional and Bi-directional Knife Edge Gate Valve
MOC:Cast Iron / Cast Steel / SS 304 / 316 / 304L / 316L
End connection: Flanged End / ull Lugged, Wafer Flangeless, Two Lug, Wafer Flangeless, Flange Type, Wafer
Size:50mm T0 800mm (more size available depending on application)
Operation:Manual, Cylinder Operated, Electrical Actuator, Pneumatic Actuator with Manual Override.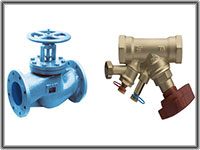 Balancing valve is a measurement and regulation device. Balancing valves are used in during commissioning of heating and cooling systems, pressurized piping applications, such as HVAC and gas movement applications. The main purpose of a balancing valve is generally to create a consistent output pressure to a system from an inconsistent input pressure from a different system. This creates balance for the flow of the material being moved through the pressurized system as a whole.
In most cases, these types of valves are also used as a means of creating a stable flow of material within an unstable system. Sometimes, to facilitate this purpose, the balancing valve must release a set amount of material if the pressure within the system builds too quickly.
Technical Specifications:
Sizes: available up to 200 mm (size above 200 mm available on request)
Valve rating: PN16 & PN20
Materials: CI/CS/ SS/SS316L/Gun metal
Operation: Manual
Pressure Class: PN20
Temperature: upto 150° C
Piston valves have a closure member shaped like a piston. When the valve opens, no flow is observed until the piston is fully moved from the seat bore, and when the valve closes the piston removes any solids that might have deposited on the seat. Therefore, piston valves are used with fluids that have solid particles in suspension.
Valve glands and seats are the typical locations where leaking takes place. We provide piston valves which are glandless isolation and offer leak-proof sealing. This unique design gives ensured of long life even at high temperatures such as 427° C.
Technical Specifications:
Size: 15 mm to 50 mm
MOC: CS / SS / CI
End connection: Butt weld, Screwed end, Forged
Temperature: upto 427° C
Operation: Manual, Pneumatic, Hydraulic or Electrical Actuator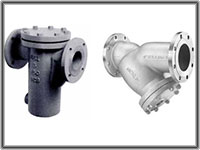 Strainers are important components of piping systems to protect equipment from potential damage due to dirt and other particles that may be carried by the process fluid. Strainer is also a filter; however, it uses a perforated plate or screen mesh to remove larger particles from a process stream.
The major advantage of a Strainer is that it is reusable. There are three levels of straining a) coarse, b) medium, and c) fine. During system start-up and flushing, Strainers may be placed upstream of pumps to protect them from construction debris that may have been left in the pipe. Strainers are applied both in residential and industrial facilities.
Applications: Pressurized lines, steam, liquid or gas, pipeline systems,chemical processing, food and beverage, waste and water treatment, pulp and paper, pharmaceutical, agriculture, aquatics, water parks and marine.
Technical Specifications:
Type: Y type, T type, Fabricated Strainers, Basket strainers,High Pressure Strainers
Sizes: upto 20 inch
Materials: CI/CS/WCB/SS
End: Threaded & Flanged
Pressure class: upto 800#