Burkhard Steel Industries are Manufacturers, Exporters and Supplier of wide range Pipes & Tubes in Bharuch Gujarat- India.These Pipes & Tubes are manufactured using high quality raw materials which are controlled and tested by our experts. All the Pipes & Tubes are produced as per the National & International Industrial Standards.
Burkhard Steel has Pipes & Tubes in various types and grades such as Stainless Steel, Carbon Steel, Duplex Steel, Super Duplex Steel, Alloy Steel, Nickel Alloy, Titanium Alloy, Aluminium Alloy & copper-Nickel Alloy.
With the assistance of our qualified specialists, Burkhard Steel offers a predominant scope of Pipes & Tubes which is recognized for extraordinary quality and solid nature. Our product is utilized in the Oil & Gas Industries,
Acid & Chemical Industries, Automobile, Paper & Pulp, Aeronautical, Iron & Steel & Construction Industry. We provide finest quality material and propelled methods to fabricate these products as per Industry Standards.
OUR PRODUCTS:

CARBON STEEL PIPE FITTINGS

CARBON STEEL PIPE FITTINGS MANUFACTURERS IN INDIA, A420 WPL6/WPL3 FITTINGS MANUFACTURERS

A420 WPL6 FITTINGS, A420 WPL6 WELD FITTINGS, A420 WPL6 ELBOW SUPPLIERS IN BELGIUM, A420 WPL6 TEE, A420 GR WPL3, A420 WPL3 FITTINGS SUPPLIERS IN JAMAICAN, ASTM A420 WPL6, ASTM A420 GRADE WPL6, ASTM A420 WPL6 MATERIAL SUPPLIERS IN COLOMBIA, ASTM A420 WPL3, ASTM A420 WPL6 FITTINGS EXPORTER IN PUERTO RICA, ASTM A420 WPL6 ELBOWS SUPPLIERS IN CROATIA

ASTM A 106 GR. B Carbon Steel Seamless Pipes Dealer in Belgium, ASTM A106 Carbon Steel Pipe, Carbon Steel Rectangular Pipe, Carbon Steel Square Pipe Manufacturer in Mumbai, India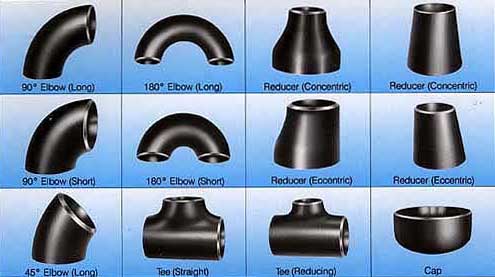 STAINLESS STEEL PIPE FITTINGS

ASTM A403 STAINLESS STEEL PIPE FITTINGS MANUFACTURER & EXPORTER IN INDIA

STAINLESS STEEL PIPE FITTINGS FOR OIL & GAS PIPE LINES, 304/316 STAINLESS STEEL PIPE FITTINGS SUPPLIERS IN UAE, A403 STAINLESS STEEL BUTTWELD FITTINGS SUPPLIERS IN INDONESIA, SA 403 WP 304/316, A403 WP304/316, ASTM A403 GR WP304/316, A403 WP304/316 ELBOW, STAINLESS STEEL ASTM A403 WP304/316 PIPE FITTINGS SUPPLIERS IN QATAR, WP304/316 BUTTWELD FITTINGS SUPPLIERS, ASTM A403 304/316 FITTINGS MANUFACTURERS IN INDIA

ASTM A403 Stainless Steel Pipe Fittings Manufacturer & Exporter in India

Burkhard Steel Industries exports Pipes & Tubes to countries like UAE, Bahrain, Italy, Indonesia, Malaysia, United States, Mexico, Chine, Brazil, Peru, Nigeria, Kuwait, Jordan, Dubai, Thailand (Bangkok), Venezuela, Iran, Germany, UK, Canada, Russia, Turkey, Australia, New Zealand, Sri Lanka, Vietnam, South Africa, Kazakhstan & Saudi Arabia.
You can feel free to contact Mr. B. M. Choudhary, if you have any inquiries related to Pipes & Tubes do get back to us on:-
Mob.: + 91 9979772815, 9930485092
Tel.: +91-2642238815
Email: burkhardsteel@gmail.com